today's newspaper
Japanese people have difficulty leaving Japan in more than 60 countries / regions Because of border closure and international flight suspension
Foreign Minister Koichi Mizushima at the Upper House Foreign Affairs and Defense Committee on Tuesday told that it made it difficult for Japanese people to leave Japan in more than 60 countries and regions as of 25th due to the closure of destination borders and suspension of international flights.
Status of domestic infections of the new corona virus
Peru closed airports and roads throughout the night of the 16th. Approximately 260 Japanese tourists will be unable to return, and a major Japanese travel agency will send charter aircraft to Mexico after the 27th.
In Uzbekistan, where about 120 Japanese expats want to leave the country, the U.S. government is planning to launch a charter aircraft in Japan in April.
In Saudi Arabia, "India" and Nepal, the government will consider returning support in the situation where Japanese nationals and tourists cannot return home due to suspension of international flights or curfew.
The Japanese government issued a warning message on the 25th that calls for unnecessary and urgent travel restraints, such as travel and business trips, around the world to prevent infections at destinations and cases where returning home becomes difficult.
but at the same time ...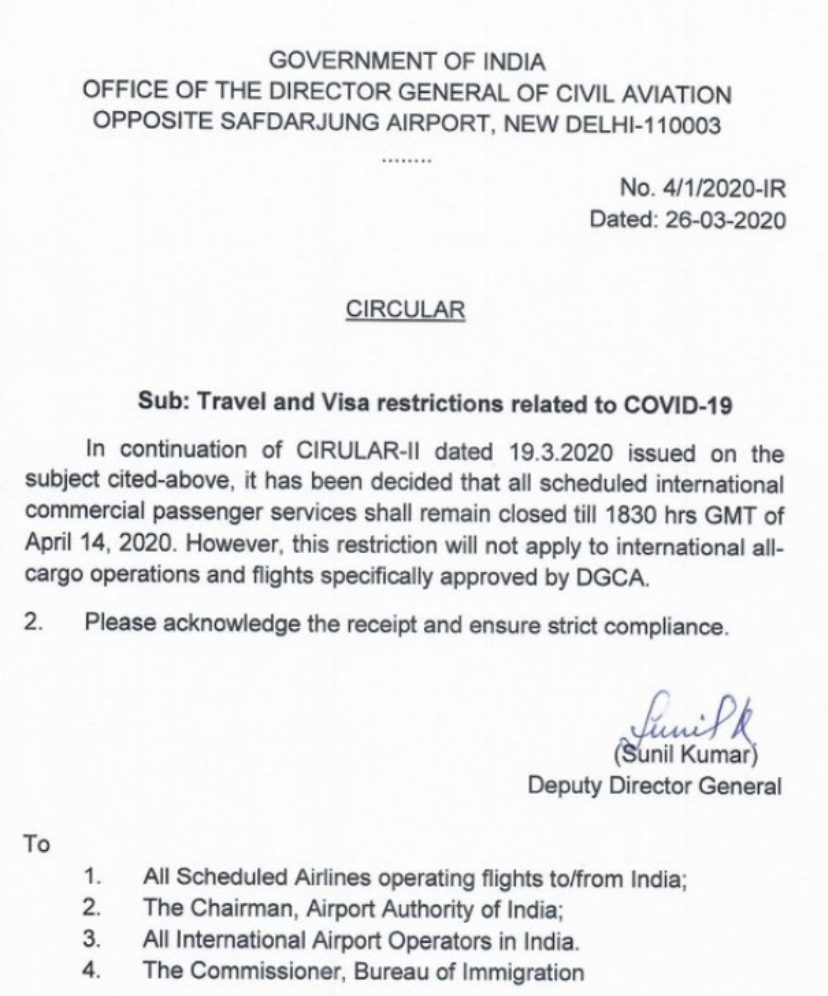 Indian government issued this paper.
it means that all airplane for passengers have to remain close up to April 16.....
Holi s〇〇t....