Now I am waiting for the Indian government to lock down Mumbai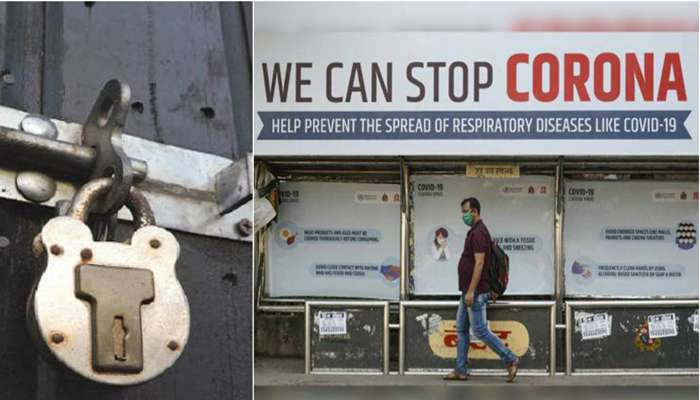 3 days ago, Narendra Modi, the president of India, declared that all India would be locked down on Sunday, March 22.
This means
1. Every Indian should remain alert and aware. Don't step out unless absolutely necessary.
2. Those between 60-65 years old should stay inside their homes.
3. Follow Janta curfew from 7 am to 9 pm on March 22.
PM Modi called for 'Janta curfew' on March 22 from 7 am-9 pm, saying no citizen, barring those in essential services, should get out of their house, and asserted that it will be a litmus test to show how much India is ready to take on the challenge of the coronavirus pandemic. This experience will serve the nation well, he added.ADVERTISEMENT
"This Sunday, that is on 22 March, all citizens must follow this curfew from 7 am until 9 pm. During this curfew, we shall neither leave our homes nor get onto the streets and refrain from roaming about in our societies or areas. Only those associated with emergency and essential services may leave their homes," he said.
4. Thank service providers by clapping for five minutes at 5 pm on March 22.
Lauding the hard work of medical professionals, sanitation staff, airline crews, delivery persons and media personnel among others, Modi asked people to express gratitude to them by giving them a five-minute standing ovation at 5 pm on Sunday by clapping hands, beating plates or ringing out bells.
5. Avoid going to hospitals for routine check-ups. Postpone elective surgeries.
6. Ask the Finance Minister to take all necessary action under the Economic Response Task Force.
7. Appeal business, high-income groups to not cut salaries of their employees.
8. Citizens should not indulge in hoarding, panic buying.
9. Don't believe rumors or unverified news.
What I have to do is.....
Staying home, watching Youtube, eating a lot, and sleeping well.
I like it.
President Modi......
this is the most favourite things which I have ever been in my life....
and clapping a lot to respect the service provider.
OK.....
I understand.
I will try to take a looooong nap as much as I can up to 5 pm, following up on Indian president!
See you then.
Take care of yourself!